Arguably the most successful production trailer boat in New Zealand has been the Haines Hunter SF535. Between 1984 and 2021, Haines Hunter built just over 3000 units of the 535 - the model now superseded by the SF545.
The 535's popularity and longevity is largely credited to its inherently soft-riding, 21-degree deep-V hull and the boat's rough water handling characteristics which are common across the Haines Hunter range.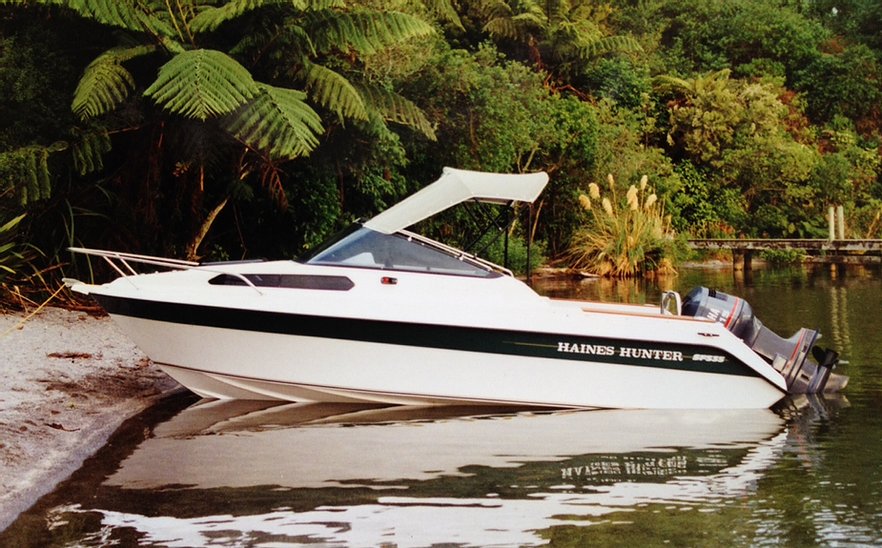 "The 535 was developed from the original V17R and V17L. They were Australian designs manufactured under licence by Haines Hunter NZ," says Haines Hunter Director, Lionel Sands.
"When we acquired the manufacturing rights totally for New Zealand, we set about redesigning the boat. We retained the underwater hull shape with the deep V and redeveloped the topsides and the deck to form the SF535."
Designed with families in mind, the boat was also very manageable; it didn't require a large tow vehicle, and it performed well with moderate horsepower, which made it a very cost-effective package for kiwi boaties.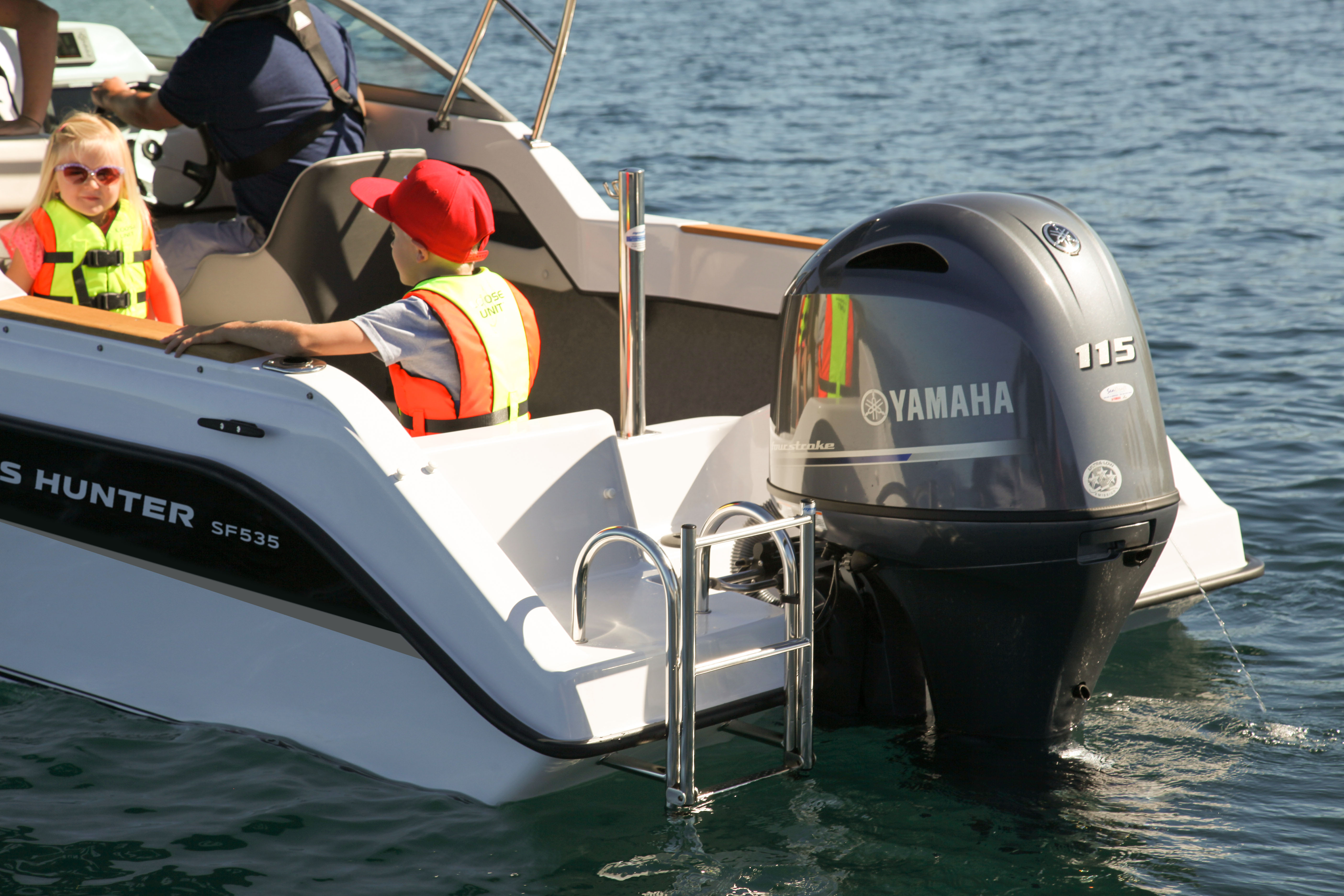 The 535 had a practical and roomy layout, a variety of seating configurations, plenty of storage options and a spacious cabin - from fishing and diving to family boating; it did it all.
"It was more suitable for the New Zealand conditions, more cabin space, a little more family orientated. It came on a single axle trailer, was easy to tow and was affordable."
"It was the next step up from an entry-level boat but gave people confidence in boating."
During its 37-year tenure, the 535's deck and topsides went under cosmetic and functional enhancements, the 21-degree hull shape remained unchanged, and it never lost any of the charm of the original boat - A truly iconic Haines Hunter model.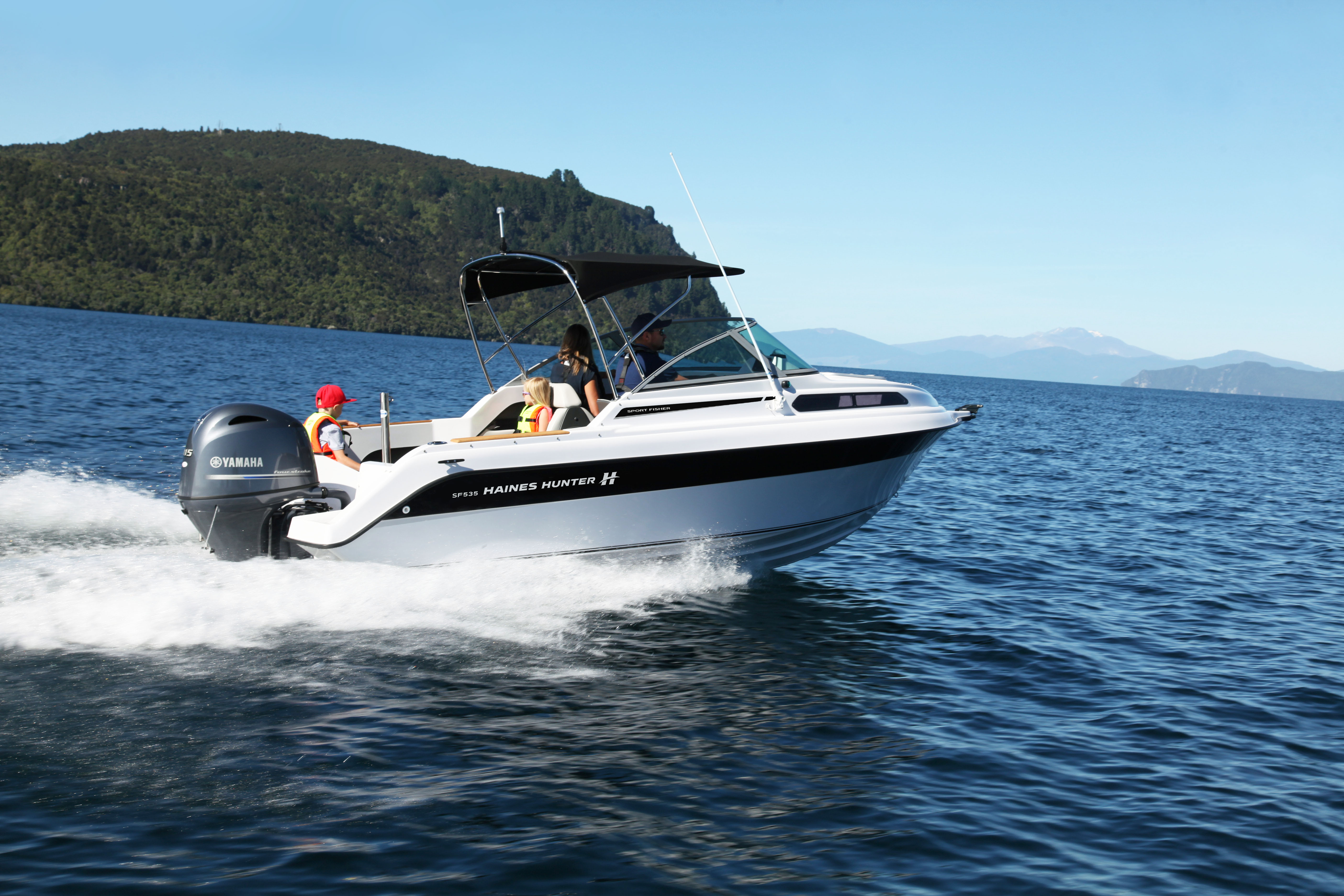 "It's just an excellent boat in the water. Punches above its weight and performs with a range of horsepower from 80-150hp."
"The biggest thing for us was that it overtook the 198 Haines as our benchmark for being a top boat."
Continuing on the great lineage from the SF535 is the new SF545. The 545 is everything the 535 was and more - with a completely new hull, crafted by our artisan boat builders using modern building techniques and materials. Like the 535, the 545 is set to be a favourite for further Kiwi generations.