Aluminium vs Fibreglass Boats
Choosing the right boat can often be an overwhelming and confusing process for a lot of boat buyers. From aluminium fishing boats to centre consoles, hardtops, fibreglass cabin boats, the list goes on! One of the most commonly asked questions is what are the main differences between a fibreglass boat such as a Haines Hunter and an aluminium boat of a similar size.
A fibreglass boat such as a Haines Hunter has many advantages over its aluminium-constructed counterparts.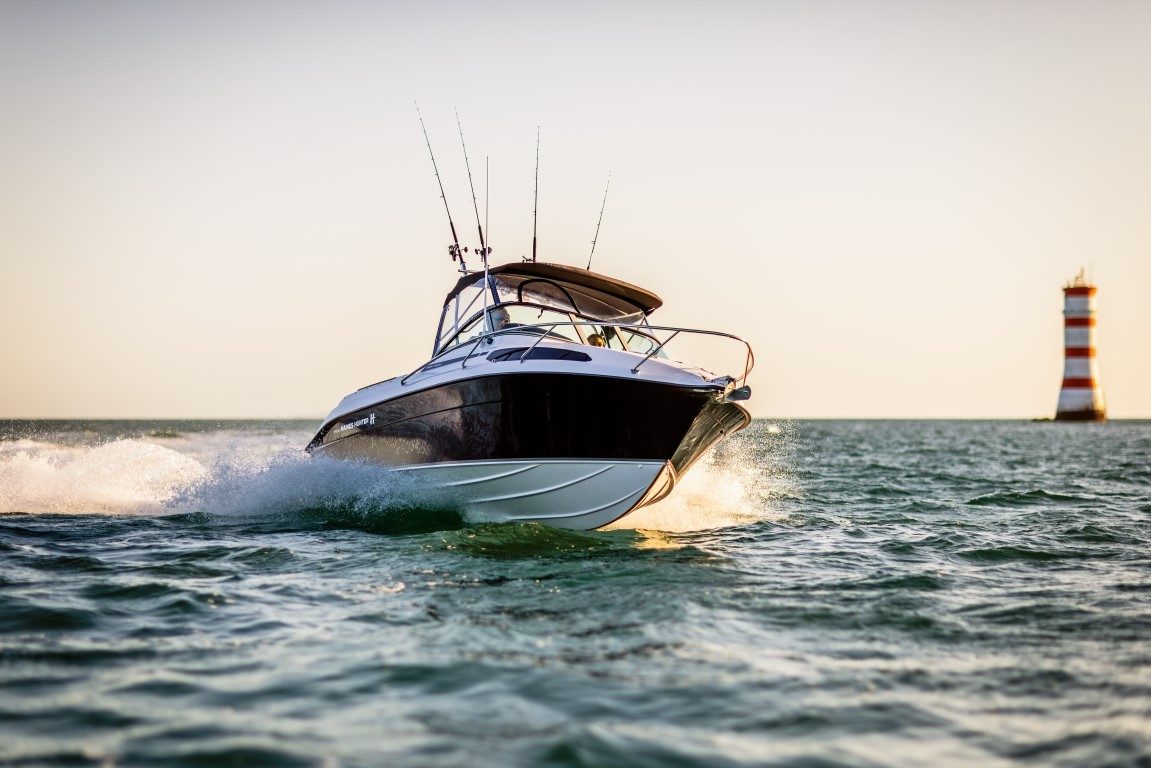 A fibreglass built boat like a Haines Hunter will always have a softer and quieter ride than an equivalent alloy boat. Fibreglass can be moulded into any shape you can think of – whereas an aluminium hull is constrained to how you can bend and weld the metal.
A well design fibreglass boat such as a Haines Hunter will also feature planning strakes. At planing speeds, strakes serve several purposes. They are there to provide additional lift, acting somewhat like an extra chine and helping to keep the bulk of the boat out of the water, thus reducing drag and increasing overall performance.
Strakes also tend to break up the flow of water beneath the hull to eliminate some of the surface tension that develops between the water and the bottom.
A well-built composite (fibreglass) boat allows for a better hull shape and weight distribution to break through waves easier. This results in less lift and push from chop and waves leaving the boat more stable during the ride and less likely to slap. A fibreglass hull will always perform better in rough water conditions than an aluminium boat.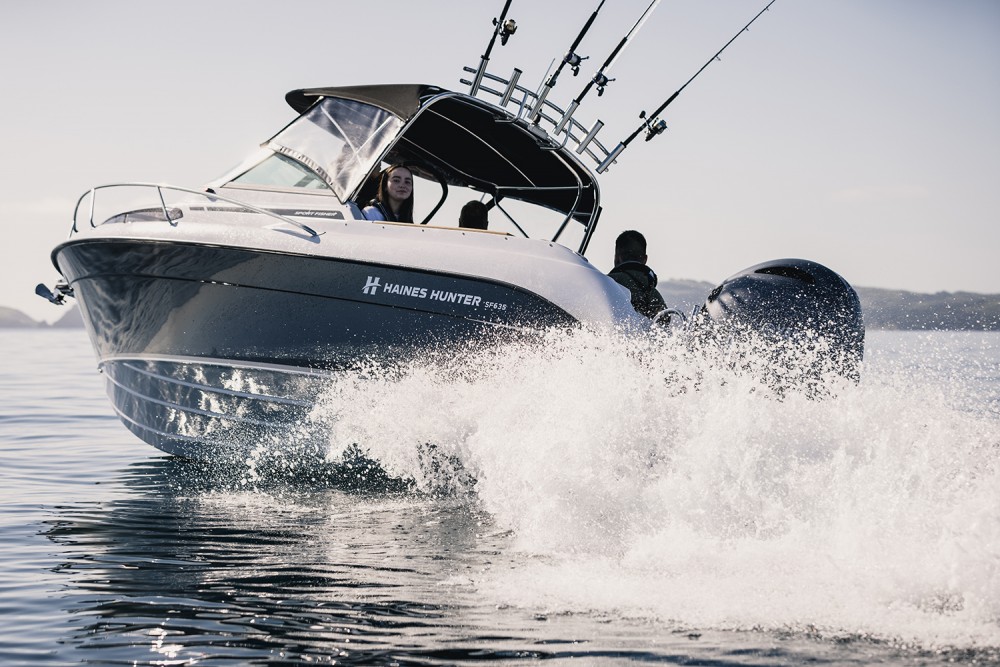 Another advantage of fibreglass is that it's not prone to corrosion and with that is also incredibly easy to take care of and maintain. Besides a regular wash after being in the ocean, a fibreglass boat such as a Haines Hunter really only needs some yearly maintenance on the gel coat such as a polish and a coat of wax.
And lastly, we think you just can't go past the clean and crisp finish of a fibreglass boat. But then again, we are probably a bit biased!
To learn more about the great attributes of a Haines Hunter, head to your nearest dealer. Find them here.