Choosing a Trailerboat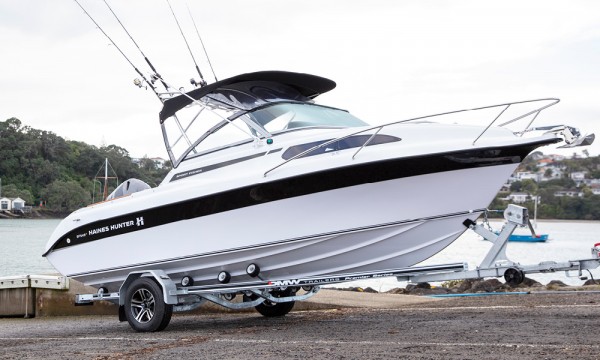 If you're new to boating and you're looking to purchase your first boat, it can be a daunting and overwhelming prospect.
Once you've established your budget, think about what kind of boating you want to do. Do you want to do coastal boating and stay close to shore, or do you want to venture further afield?
Next thing you will need to consider is how big the boat should be, and most importantly, will it fit in your driveway or garage and can it be towed behind your vehicle.
There are a wide variety of configurations available on the market in New Zealand, here at Haines Hunter, we build our trailer boats so that they will appeal to a wide variety of users from family boating to serious fishing or both!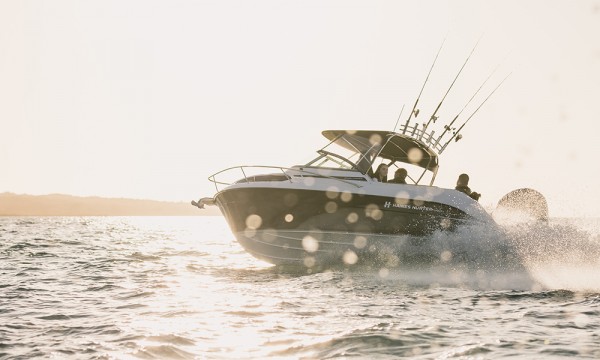 First thing you should then look at is the hull design. A well-designed fibreglass boat such as a Haines Hunter will feature planning strakes. At planing speeds, strakes serve several purposes. They are there to provide additional lift, acting somewhat like an extra chine and helping to keep the bulk of the boat out of the water, thus reducing drag and increasing overall performance.
Seating – when purchasing a Haines Hunter trailerboat you are fortunate enough to have a wide range of seating configuration options available. You could opt for a single pedestal seat at the helm which is fully adjustable to suit every skipper, and opt for a king/queen seat option on the opposite side, which provides storage space underneath. Or you could do king/queen on both sides should you wish.
When sitting at the helm, check to see what visibility is like forward through the windshield. Can you stand to drive seated and standing, and is the engine throttle and other controls within easy reach. In the case of an 'open boat' when fitted with a bimini cover, can it be easily fitted or removed, and can you take out a section above the windscreen to improve visibility. In the case of a hardtop, is there plenty of ventilation via side windows.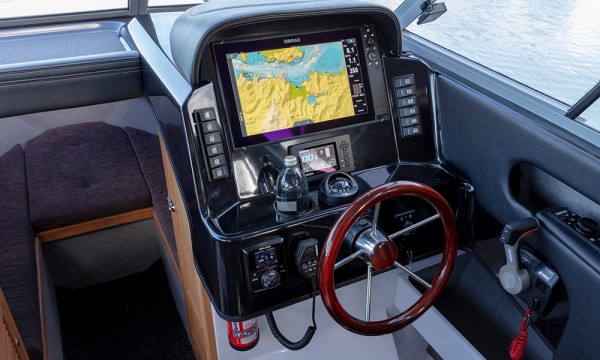 Is there a handy place to store your cellphone/wallet/car keys when you are out on the water. Also, look for a 12V socket so that you can charge your cellphone while out on the water.
Look for storage space options. How big is the forward cabin area, is there enough room in there to stow the gear you'll take out for the day? From towels, to bags to extra lifejackets you'll be amazed as to how quickly this forward cabin area can fill up. A forward cabin is also a great place for kids to retreat to during the day if they need a break from the days boating activities.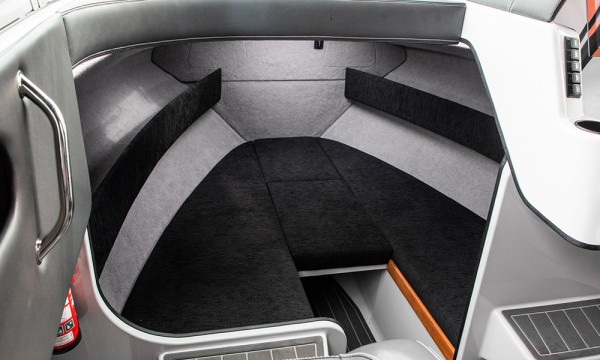 Is there underfloor storage? Some of the Haines Hunter range have plentiful underfloor storage in the floor of the cockpit. Great for stowing the days catch, storing wet water sports equipment or even dive gear.
Does the boat have sizeable shelving in the cockpit? This is a great place to store miscellaneous fishing gear, from fishing rods, which can be stored in racks, through to gaffs, nets or boat hooks.
If you're into fishing, how many rod holders does it have? What options are there for a bait board? Does it have a washdown hose to clean up any mess at the end of the day?
Which engine should I choose? Your Haines Hunter dealer will always provide the best advice when it comes to the engine and propeller set-up. However, with a Haines Hunter, you'd be surprised at how little horsepower is required to get up on the plane.
If you are new to boating, talk to your nearest Haines Hunter dealer for the right advice on purchasing your first boat.