Hard Top vs Soft Top Haines Hunter Boat Models
A number of the models in the Haines Hunter range come in two different general configurations, that being what we call a soft top – much like a convertible car on the road with a retractable roof or what is known as a hard top version – a boat with a normal fixed roof.

Models such as our SF485, SF545 and SF635 come in an open configuration. That means they are designed to be fitted with a soft top bimini cover that can fold forward against the top of the windscreen frame. Or what we call a Targa top bimini, a more rigid frame which will have rocket launcher rod holders above as well.

A bimini or Targa top fitted to an open boat can provide great flexibility. The helm area can be enclosed by fitting clear, zip-out drop curtains across the top of the windscreen and around the sides.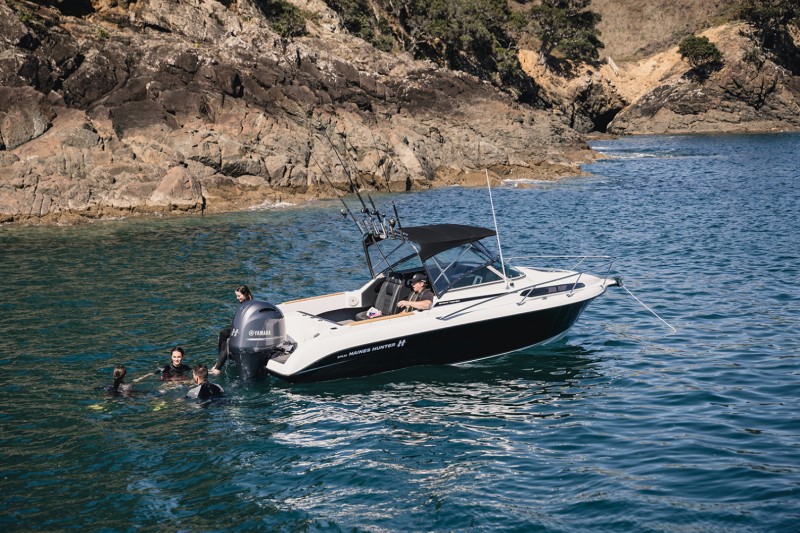 Both of the Bimini and Targa style stops can fold down too by quickly removing a couple of pins. This can give you the ability to store it under cover or in a garage.

When out on the water and for protection from the weather – be in rain or sun - nothing beats the hardtop configuration as seen on our SP635, SS660, and SP/SS/SE725 models. A hardtop gives you the best of both worlds, warm and dry during those winter snapper missions and cool and hydrated in hot conditions.

Providing protection from the sun or rain above, and the wind in front – extra ventilation can be sought via the sliding side windows on either side – while optional roof hatches can also be opened when the conditions are right.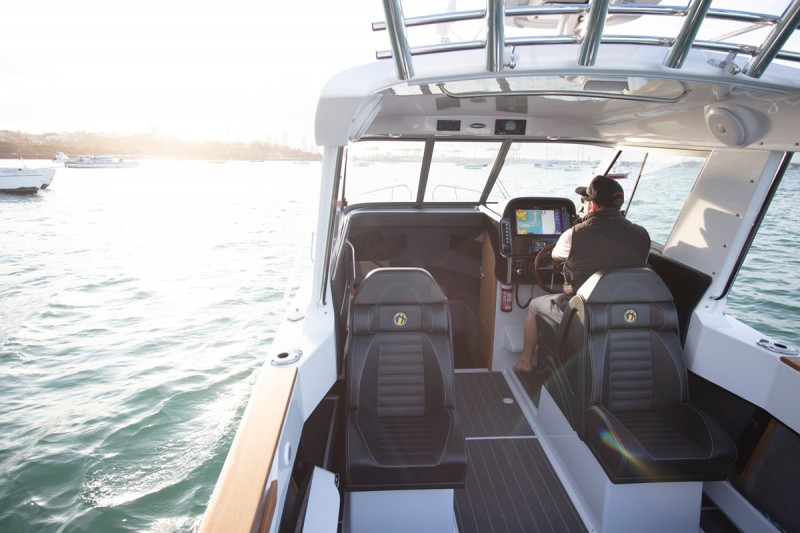 As with a Targa style top, a permanent hardtop structure will provide rocket launcher style rod storage above, with provision for a radar dome should you wish. If you are more of the adventurer type, a small inflatable dinghy can also go on the roof too – great for weekends away with the family and going ashore.

For those wanting a little extra protection from the elements, particularly the cold, our SE725 model is a nice alternative. It features an enclosed, lockable hardtop with bi-fold doors and electric windows, providing extra protection from the elements and added security. Great for winter boating in the South Island!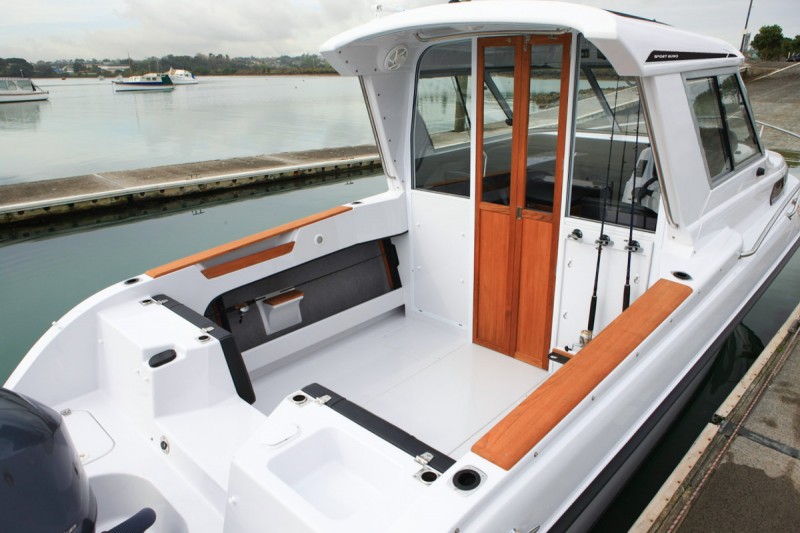 Most models be it soft top of hard top are even available with an additional 'camper pack' option which can enclose the aft area of the boat too – great for winter boating, or if you are choosing to camp out overnight aboard your boat – which many Haines Hunter owners do.

Whatever your preference, talk to your nearest Haines Hunter dealer and find the perfect model and configuration for your needs.