Famed on the offshore racing circuit, the Haines Hunter 1800S became the performance boat of choice for racers and those who just wanted to go fast.
With nothing available on the market to appeal to the performance boating fraternity, Haines Hunter identified a niche and began planning a boat to fill a gap in the market.
"I had been a boat builder with Eddie York, and he was involved in offshore powerboat racing. We had Ray Bryant working for us at the time; he was a pedal to the metal type of guy," says Haines Hunter Director, Lionel Sands.
"Denis Kendall, my business partner, was young and keen on doing the 'hoonie' stuff."
"The 1800S was very much a niche market. There was a bunch of people out there looking for something like the 1800S. We bought the moulds in from Australia, and we sold 50 as quickly as we could make them basically because there was a void in the market for them."
"Yamaha had just bought out their new 200hp V6 outboards, and it fitted the boat well. But it also worked well with as little as 140hp. The boat was raced a lot, we built some in kevlar, and it was a good rough water boat."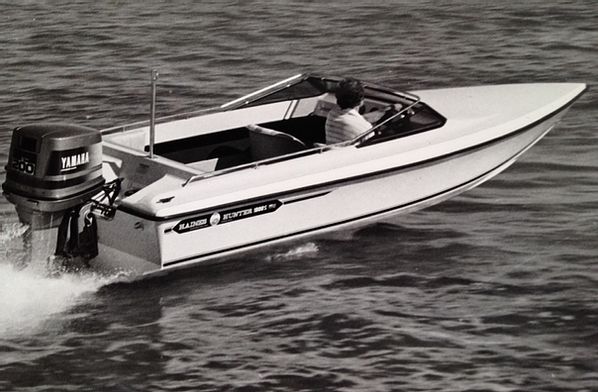 Once the void in the market was filled, the demand for them dropped right back again. We did the odd one after that; we do still have the moulds for them – it's a pretty neat boat."
"These days, to build the 1800S as a one-off, it's not financially viable. You never know, I might have a brain fade and do a small run of them!"
"They do have a cult following, and people do love them."
Currently at Haines Hunter HQ is a 1985 Haines Hunter 1800S, which is undergoing a restoration and a number of upgrades.